How to teach online? Here's where to start
During this covid-19 crisis, many professionals have had to reinvent the way they work, and teachers have not been left out of this trend. If many classes used to be held face to face, lots of teachers decided to keep teaching online. On the one hand, it enables them to stay in touch with their students and community, and on the other, it makes isolated students happy! Plus, during these difficult times, teaching online enables teachers to maintain a revenue stream. There's nothing wrong with being paid for your services. Be it for a private lesson or a group course, for music, yoga, knitting, or language classes, anything is possible.
hoosgood can make your life easier; amongst others, it helps you manage your calendar, simplify your communications, and process payments. hoosgood spares you the task of asking for money after each class: your students pay ahead by credit card, thus securing your revenue.
Use hoosgood in combination with an online communication platform of your choice, and you have all you need to start teaching online.
We've evaluated many online communication tools with video to help you make your choice:
Regardless of which online communication tool you choose, here's how to use it with hoosgood:
Steps to follow
1. Register
Register on www.hoosgood.com and choose the "I will teach" option.
2. Créer votre première discipline
Create your first discipline and select the "Online classes" option.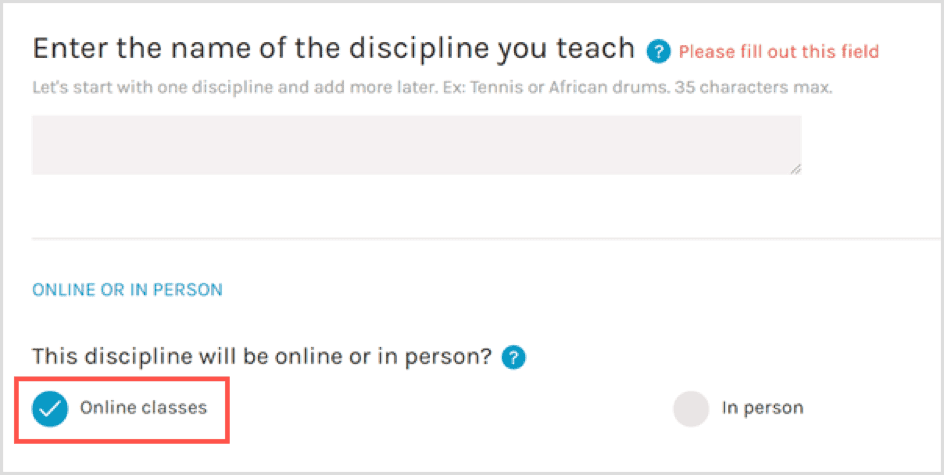 3. Complete and publish your listing
Complete the next steps until you are able to publish your listing. These easy steps will have you establish your rates, your availabilities for private lessons and/or the schedule for your group courses, the number of participants allowed, amongst other options.
4. Share your listing
You can now share your listing in your network. It's as simple as copy-pasting the link to your hoosgood URL in an email, text message or on Facebook. Here's an example with this yoga teacher's listing: https://www.hoosgood.com/alexandrinelebeau, once this URL is shared in a text message: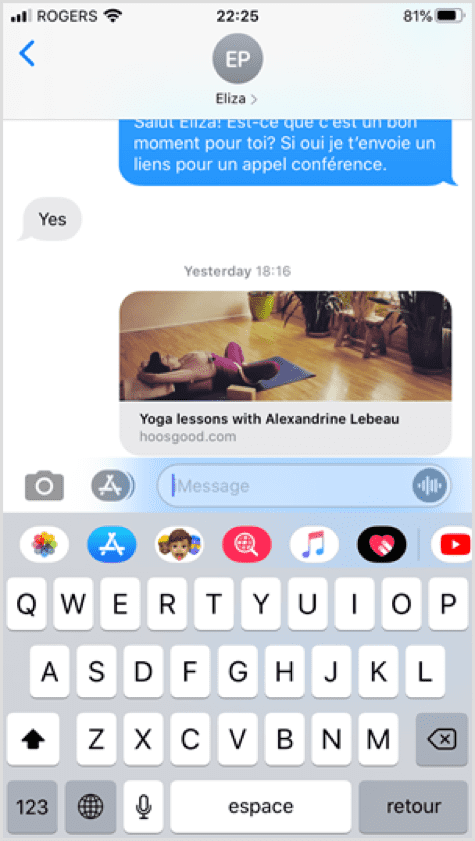 5. Accept a student
When you accept a student's request to book, you can share all the remaining details for your online class with them.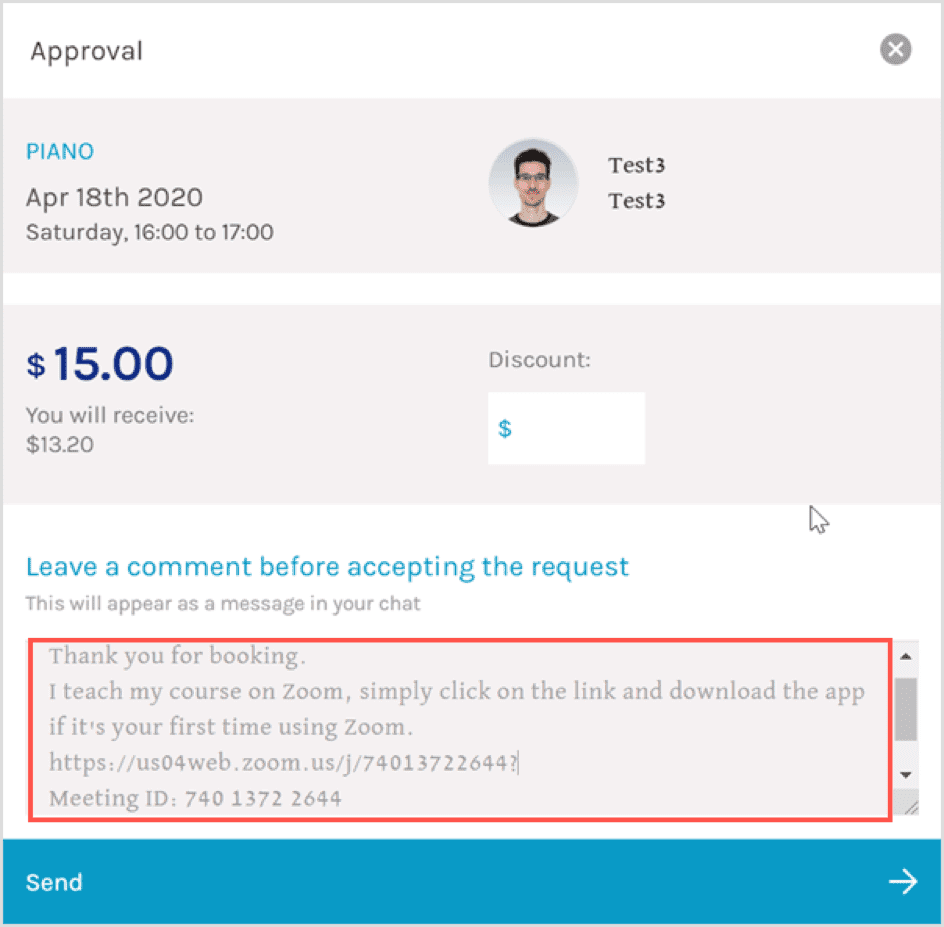 6. Communicate with your students
Communicate with your students before class:
Private lesson: you can communicate directly with the student with hoosgood's messaging system.

Group classes: you can send a message to all the students registered in a particular class with one simple click. It's ideal to share the link to access your online class, or the password to enter. Here's how to proceed: first go to « My classes », then click on « Message all ». Then, write your message. You can even send it by SMS:

7. Your student joins your online class

Students will receive your messages by email and also in hoosgood's own messaging system. It will then be easy for them to click on the link or to follow your instructions.
---
To learn more about hoosgood, watch this video that quickly highlights the most important features we offer to teachers.
You have questions or want to give it a try? Our team is here to help: contact@hoosgood.com